In order to offer the best equipment to our customers, we have developed partnerships with industry leaders. Thanks to these strategic partnerships, we are able to meet all computer hardware needs with state-of-the-art equipment.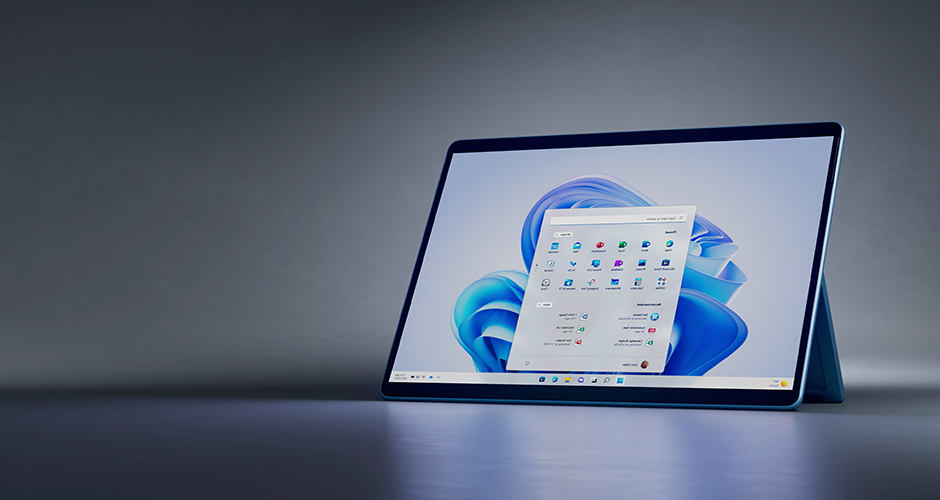 Laptop performance in an ultra-portable form factor. Running Windows 10 or 11 and available with an Intel processor ® or Microsoft SQ® 3, Surface Pro tablets allow you to use all the software you are familiar with.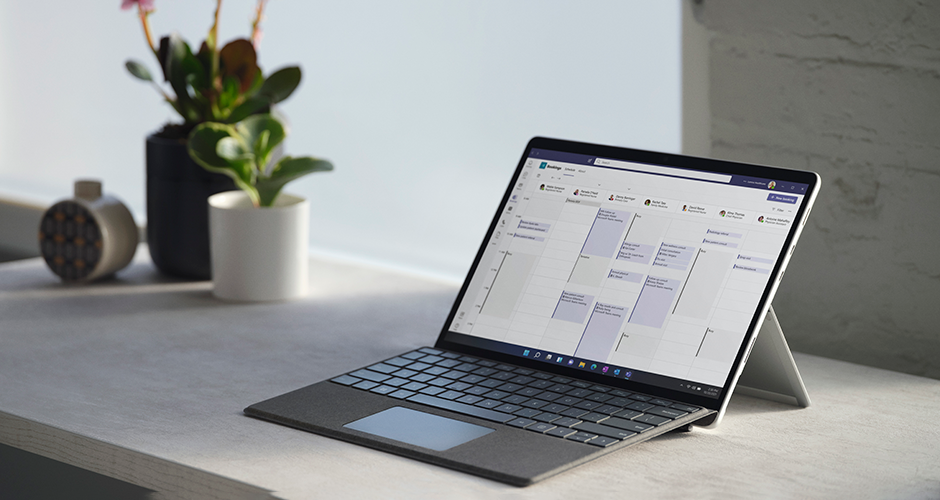 Microsoft Surface Signature keyboards make typing easier and act as a screen protector during transport. Available with and without a fingerprint reader, the signature keyboards are attached using powerful magnets that allow ultra-fast plugging and unplugging for versatile use of your tablet.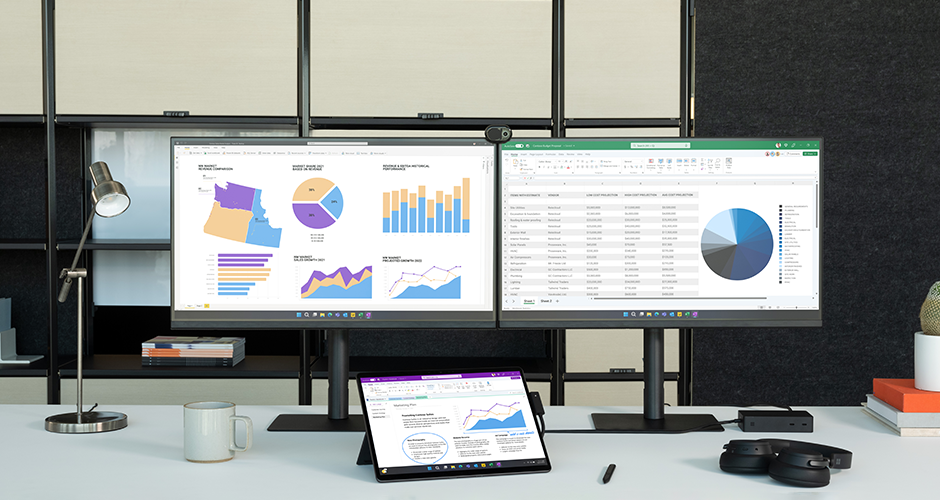 Featuring usb-c/thunderbolt ports and Surface Connect connectors, Wifi 6 and Bluetooth, the Microsoft Surface family allows you to connect all your accessories. In addition, Microsoft docking stations allow you to connect all your peripherals such as monitors, keyboard, mouse, network cable, printers, etc., as well as charge the computer using a single cable for a simple, fast and reliable connection.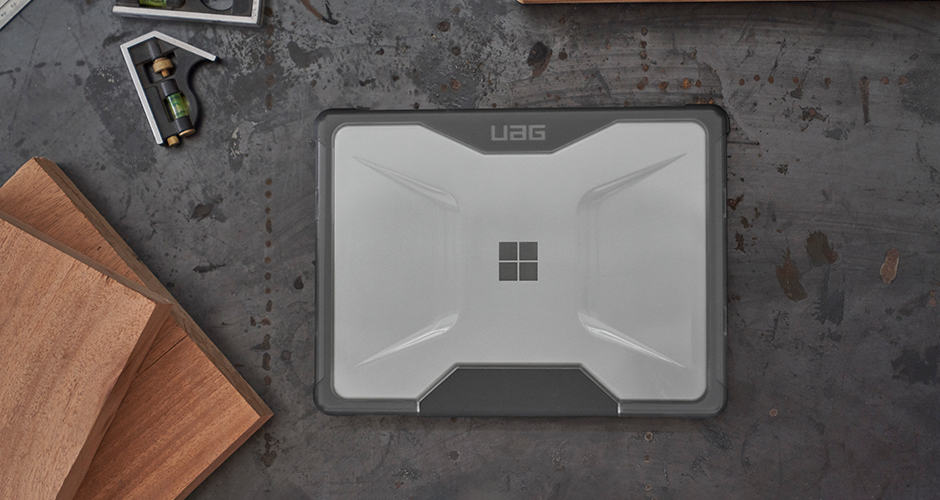 Since Microsoft Surface tablets are premium work tools that will follow you in the field as much as in the office or on public transport, several types of cases resistant to drops, chemicals and other products are offered by third parties to complete the protection from Microsoft's extended warranties.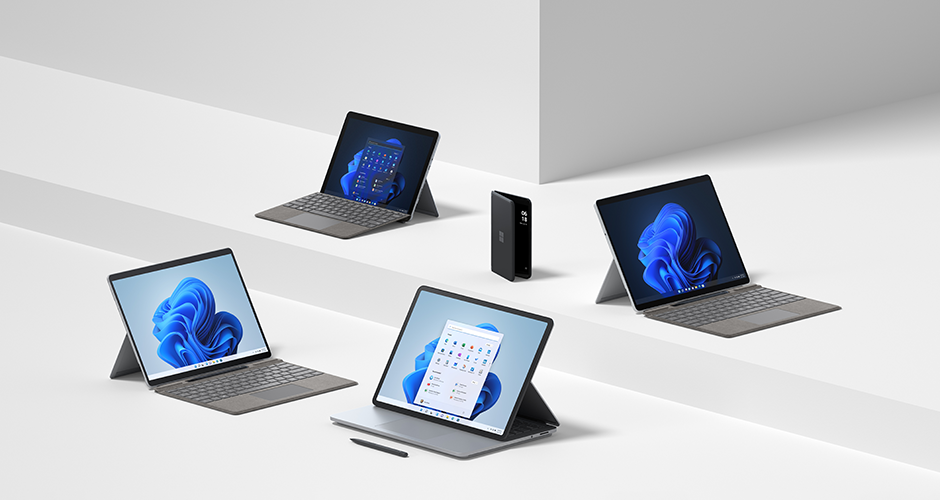 Microsoft Surface products and accessories offer you unrivaled return on investment in their segment and will meet all your expectations in terms of performance, mobility, security and style. Available in several colors and formats according to your preferences.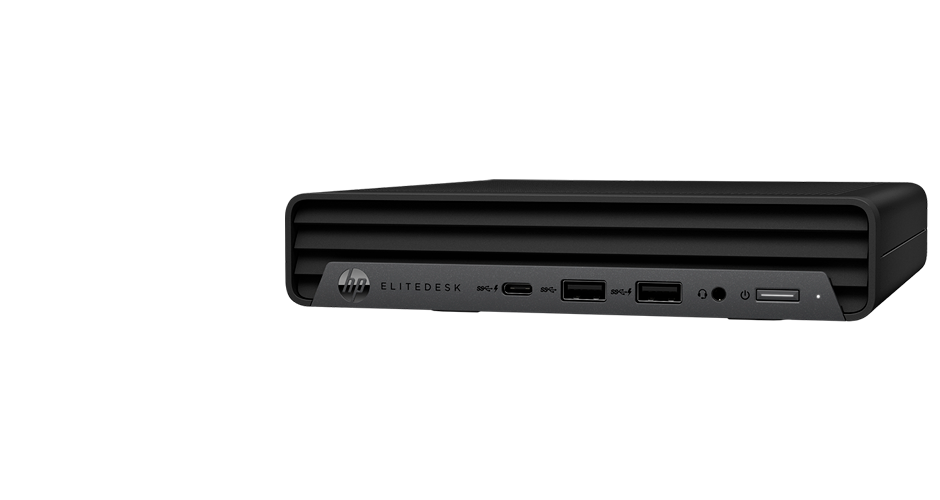 Through the Elite, Pro and Z series, HP offers PCs, workstations and notebooks that combine performance, durability and reliability.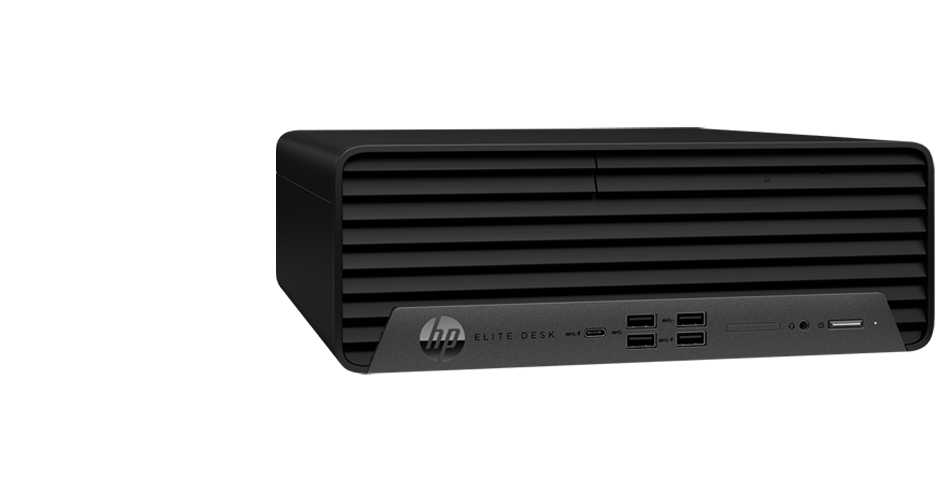 Available in desktop, tower, small and mini sizes, we'll find an HP system that's right for your workspace.
Hewlett-Packard Inc - Elite Desk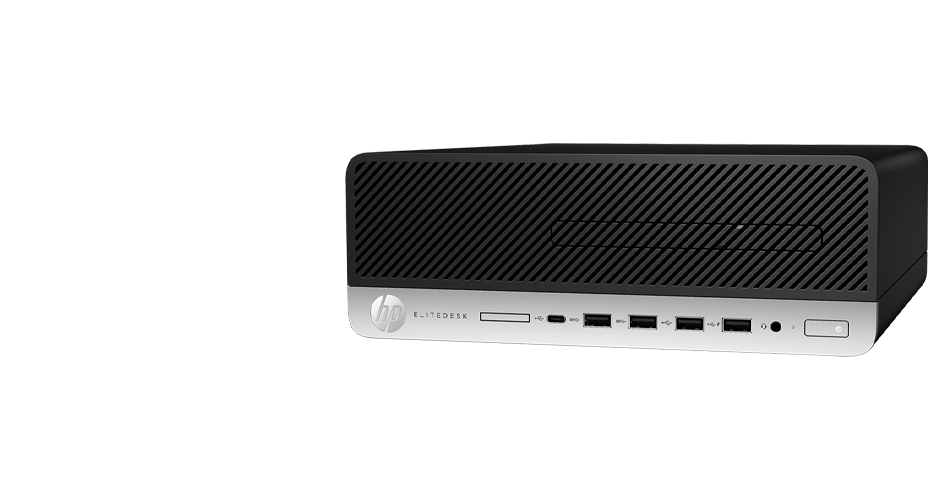 Featuring high-end Intel or AMD processors, DDR4 or DDR5 memory, high-performance SSD hard drives, and integrated or discrete graphics from NVidia and AMD, HP systems offer exceptional performance at a very competitive price.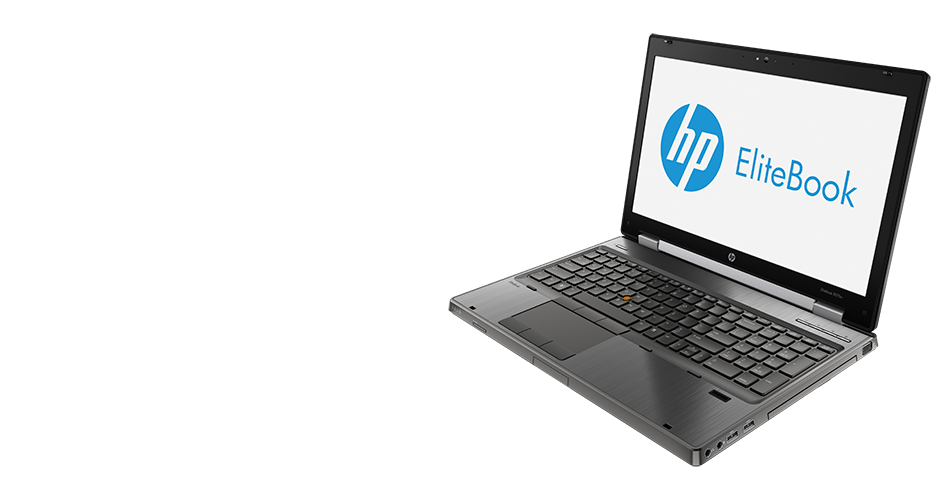 Economical and capable, the Elitebook line is a great option for workers who need mobility, a high-performance laptop and a bigger screen.
Hewlett-Packard Inc - Elitebook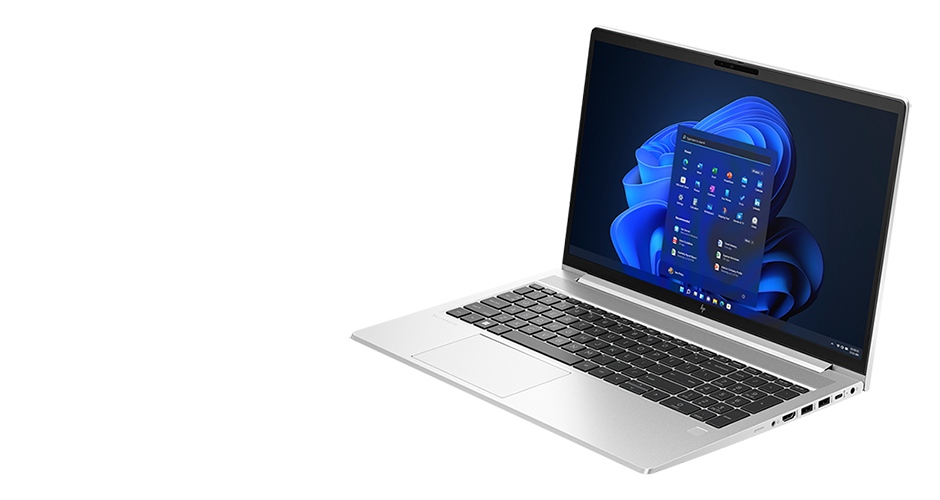 HD camera, microphone with noise reduction based on artificial intelligence (AI) HP 2.0 and WIFI 6E make the Elitebook range an excellent platform for teleworking and videoconferencing.
Hewlett-Packard Inc - Elitebook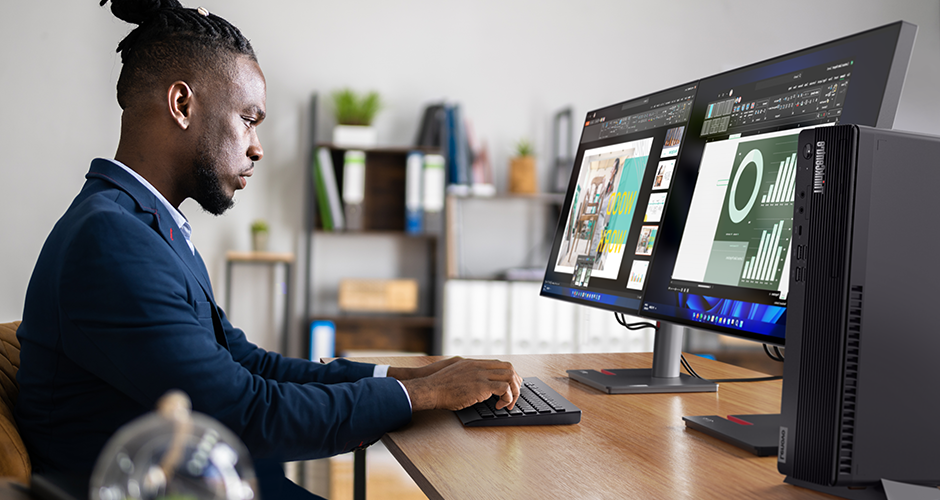 Whether it's a computer assisted design (CAD / MCAD) workstation, photography processing or multimedia editing, Lenovo Think computers will perform your tasks with performance and reliability.
Lenovo ThinkCentre, ThinkStation & ThinkPad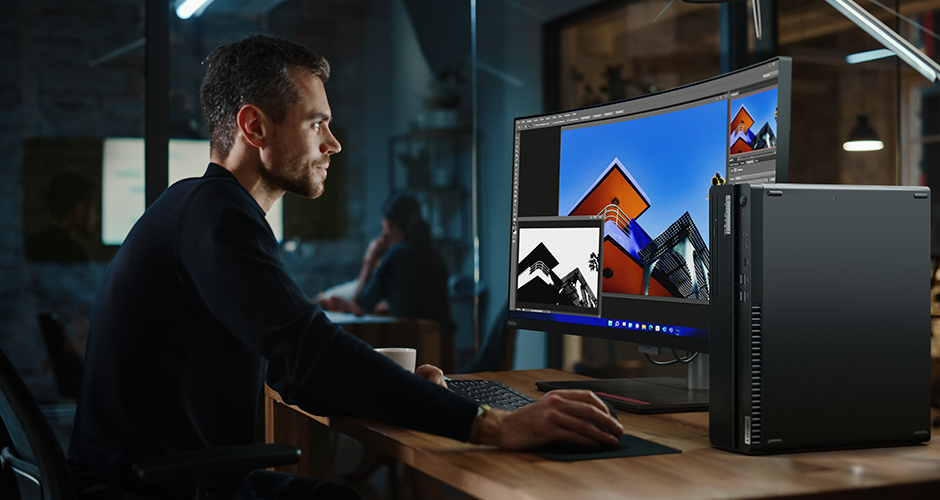 Lenovo's ThinkVision displays will elevate your workstations to a new level of performance and elegance.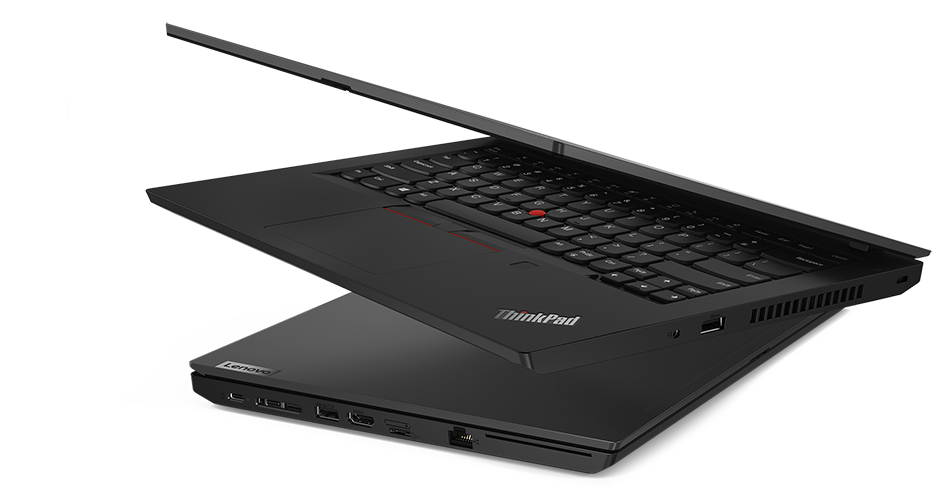 The ThinkPad series from Lenovo, the symbol of robustness and power demanded by mobile workers.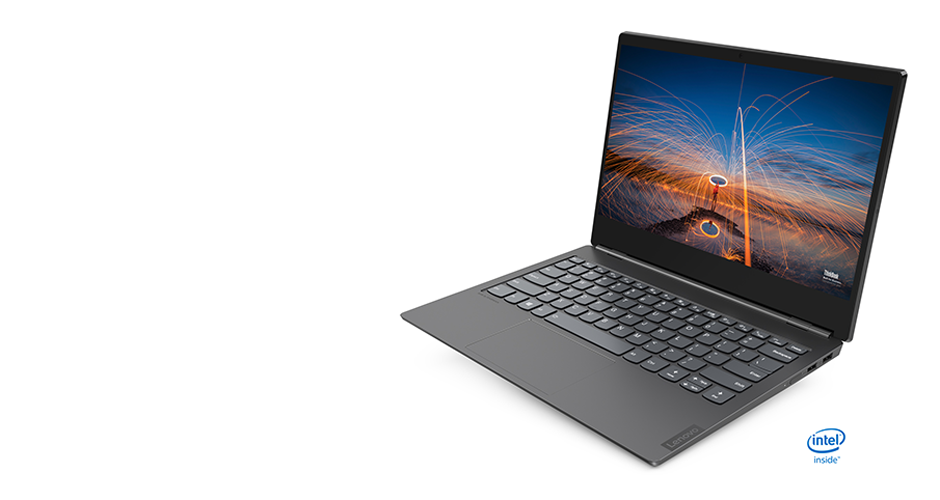 New generation of powerful ultraportable product, designed to military specifications available in several formats from conventional, convertible (reversible screen), integrated multiscreen for artists and even with integrated wireless charger.